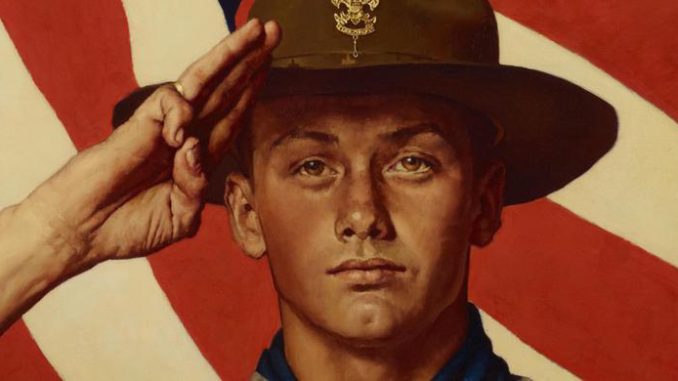 Irving, TX (TDP) – The Boy Scouts of America, in a follow-up announcement to their plans to broadly accept girls into the century-old organization, will begin to offer a merit badge in 'Sexual Harassment" for both male and female scouts.  The Boy Scouts, which has seen dwindling membership numbers in recent years, said that the inclusion of this important subject area continues their trend towards promoting "real world" experience and rewarding activities that have been going on inside and outside of scouting for years.
"What better way to prepare our future leaders of America than recognizing the types of misogynistic skills that will guide them to powerful positions in Politics, Business and Entertainment," said Randall Stephenson, the group's national board chairman.  "This new program is offered with the full support of the President of the United States."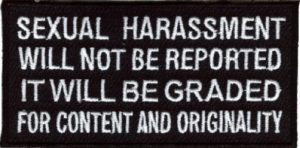 The new Sexual Harassment badge, which was introduced along with new merit badges in Cooking, Kayaking and Welding, will require candidates to undergo the same rigorous standards as other, more traditional, merit badges.  Requirements include proper use of double entendres and innuendo, unintentional fondling, and plausible deniability.
"Who knows?" added chairman Stephenson, "One of these fine young men could turn out to become the next Bill Clinton, Roger Ailes, or Harvey Weinstein."