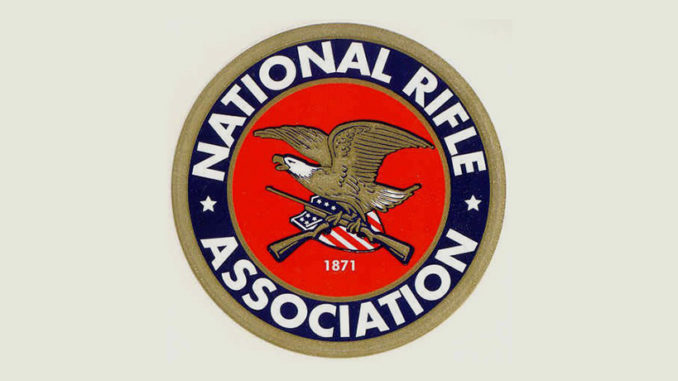 Las Vegas, NV (TDP) – Vowing to "never stand down" in its defense of the right to bear arms, the National Rifle Association today proposed the arming of all future Las Vegas casino patrons and concert attendees in light of that city's mass shooting.  NRA Executive Director Wayne LaPierre, while offering his thoughts and prayers for the dead and injured, said the crowd at the Route 91 Harvest Festival concert were not victims of a heinous attack, but merely out-gunned.
"We support the right of Stephen Paddock, or any God-fearing American, to carry an arsenal of weapons and ammunition into a hotel room at Mandalay Bay," LaPierre stated.  "Further, we support Mr. Paddock's right to load those weapons in the privacy of his own room and point them out the window at thousands of innocent civilians if he wishes to do so.  However, once he starts shooting, we believe it is the right, no the responsibility, of each and every citizen in the area to be armed and returning fire."
Mr. LaPierre noted that additional self-defense measures, such as the installation of anti-aircraft artillery in the concert stage area, could have "blown the shit out of the 32nd floor of Mandalay Bay in an instant."
LaPierre's announcement came at the unveiling of the NRA's new "We Shoot Back" campaign aimed at discouraging potential criminals, terrorists and toy gun-toting Halloween revelers.  "If we outlaw automatic weapons capable of massacring hundreds of innocent citizens, only outlaws will have automatic weapons capable of massacring hundreds of innocent citizens.
Stephen Paddock was unavailable for comment.