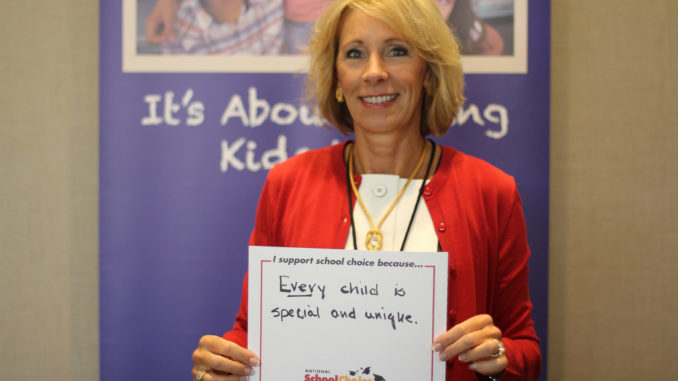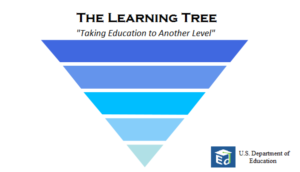 Secretary of Education Betsy DeVos, daughter-in-law of Amway founder Richard DeVos, today unveiled her plan to reform public education in the U.S. with a multi-level marketing voucher system.  The new program, known as "The Learning Tree: Taking Education to Another Level", will offer an innovative system of recruitment and peer review.
Each student will be responsible for recruiting at least four additional students who become part of the original student's 'downline'.  Based on the success of those downline students recruiting additional students, the upline leaders will receive compensatory vouchers and be promoted to the next level.  After achieving the twelfth 'level of excellence', the student will receive the equivalent of a high school diploma which will qualify them for another four levels of 'higher excellence' with the purchase of an additional $100,000 in resellable education vouchers.
"It brings out the best of our children who can analyze their compensation structures, choose other students who they believe will be successful, and motivate the slow-reading group who otherwise would be left with an abundance of unsold product."
"Deep roots grow strong trees," said DeVos.
"But it looks just like an upside-down pyramid," observed Julia Martin, 8, of Garden Grove Elementary School.
The Learning Tree program is scheduled to be rolled out in the Fall of 2017, with Baron Trump, 10, of New York Public Schools, holding the first voucher and attempting to recruit the next four eligible students.