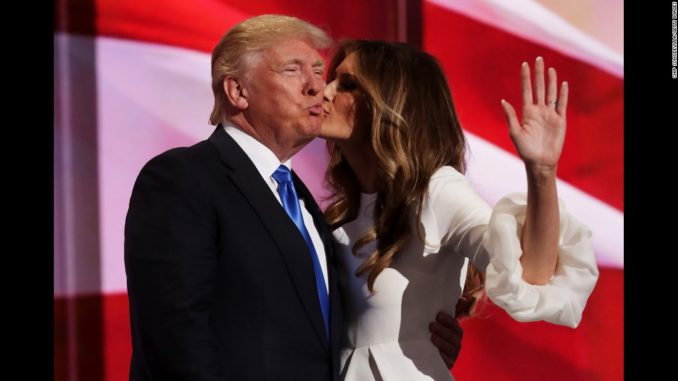 President Donald Trump has extended an invitation to his ex-wives and mistresses to attend a state dinner at the White House to commemorate Valentine's Day.  The dinner, to be emceed by former Access Hollywood host Billy Bush, will include musical performances by Guns 'n Roses, Robin Thicke and R. Kelly.
"Each of these women has had the honor of sleeping with a man who is President of the United States," the White House press release states. "Not since the Kennedy and Clinton Administrations have we seen such a such a pro-feminist agenda."
The guest list, which was limited to two-hundred due to security concerns, includes Trump's current wife Melania as well as former wives Marla Maples and Ivana Zelnickova Trump. Playboy playmate Karen McDougal, former French First Lady Carla Bruni, and former comedian Rosie O'Donnell are also rumored to be attending.  White House sources have reported, however, that Trump advisor Kellyanne Conway was still awaiting an official invitation.
Disturbingly, confirmed attendees include former Secretary of State Hillary Clinton, first-daughter Ivanka Trump, and reputed Russian call-girl Svetlana Valentinovna.
The dinner, typically reserved for visiting heads of state, has raised more than a few eyebrows around Washington.  "I can't say I agree with any of his politics," former President Bill Clinton remarked. "But, ooh-wee, can that man reach across the aisle."