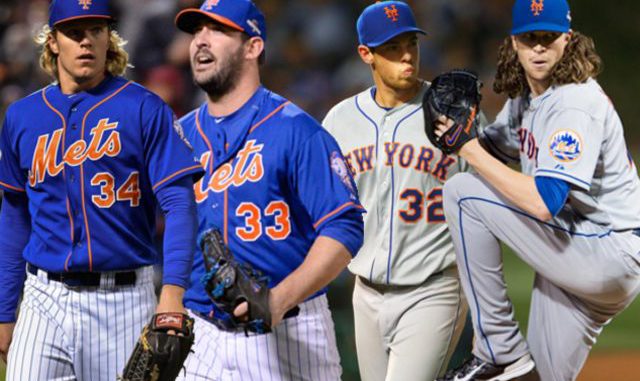 New York City area hospitals were placed on high alert on Opening Day of the 2017 Major League Baseball season and will remain so until further notice.  "Based on a risk assessment of the New York Mets pitching staff, we have entered the 'Potential Disaster Phase' of our Emergency Management Plan," announced Stephen Durant, spokesperson for the Greater New York Hospital Association.  "We are fully prepared for the actual disaster if and when, and I stress when, it comes."
Teams of orthopaedic surgeons and physical therapists will remain on call throughout the 162-game season.  Private hospital rooms have been reserved for Mets starting pitchers Jacob deGrom, Steven Matz, Matt Harvey, and Zach Wheeler.  Bullpen pitchers are slotted to share a single room.
While General Manager Sandy Alderson remains optimistic, "We do have plans to set up a triage area in Parking Lot A at Citi Field."
Noah Syndegaard, the only one of the Mets pitchers not to have surgery last season, received his Red Cross CPR certification in the off-season and is currently enrolled in an accelerated EMT training course at Mount Sinai Hospital.  "Preparedness is key," commented Syndergaard.
Pitching Coach Dan Warthen was unavailable for comment.