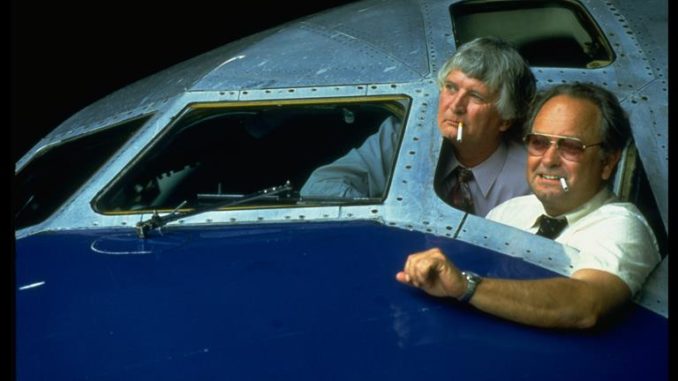 Chicago, IL (TDP) – United Airlines (UAL) today announced plans to offer fee-based upgrades for passengers wishing to smoke on any of its domestic or international flights.  United's new "Butt" fee will allow eligible passengers to light up cigarettes, cigars, or pipes at any time except during take-offs and landings.  Butt – a slang term for cigarette – was suggested by United's advertising agency McGarry Bowen as a light-hearted way to introduce the potentially controversial service.
In announcing the plan, United Airlines CEO Oscar Munoz said "We considered seating the fat butts in a separate section, but thought it best for United to be known as the airline that accommodates all butts."
The premium service, which is priced at $5,000 for domestic flights and $7,500 for international flights, is expected to generate over $2.5 billion in ancillary revenue for the airline over the remainder of the fiscal year.  In addition, said Munoz, "The goodwill this will generate from the flying public can't be measured."  For those that are uncomfortable flying in a smoke-filled aircraft, United will offer oxygen for $50 per canister.
"No longer will our smoking customers have to fly under the threat of arrest or a $5,000 fine for lighting up on a plane," concluded Munoz.  "United loves your butts!"