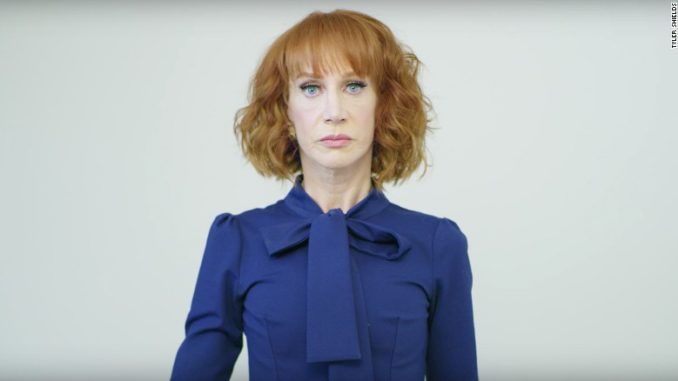 Reputed comedian Kathy Griffin today severed her own head in a follow-up to her hugely popular Trump-beheading photo.  The accidental decapitation was captured on film during a photo shoot with provocative photographer Tyler Shields.  Details of the guillotining were sketchy, but Griffin was reported to be dressed in an Anne Boleyn-era costume at the time of the mishap.
In an interview leading up to the event, Griffin said, "I won't give away what we're doing, but Tyler and I are not afraid to do images that make noise.  This will be funnier than any beheading photo you've ever seen."
Griffin was attempting to resurrect her career after the devastating fallout from her original series of photos depicting her holding the severed head of the President of the United States.  In addition to being fired as co-host of CNN's New Year's Eve program, Griffin lost an endorsement deal with Squatty Potty, a line of bathroom footstools.  Her only remaining stand-up performance, a 78th birthday party for Maynard Sewall at the Yeehaw Junction VFW Hall, was also cancelled when the fourteen ticket-holders demanded refunds.
Griffin's head was unavailable for comment.