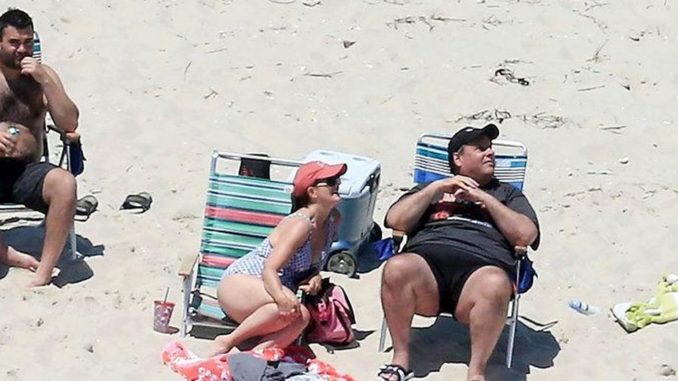 Island Beach State Park, NJ (TDP) – A large, pugnacious sea mammal appeared to have beached itself at Island Beach State Park in New Jersey over the weekend.  However, with the Garden State's budgetary impasse shutting down all non-essential services, the park was closed, leaving the bloated creature to flop helplessly in the sand.
Rescuers had hoped to enter the park and refloat the massive marine mammal but were turned away by New Jersey State Park Police.  "It's heartbreaking witness the demise of a creature that once showed such great potential," commented Al Metzger, 37, of Toms River.  "How can he be just so ignorant to his own deteriorating condition?"
Most marine mammal experts don't believe the subject will survive his term intact.
The whale was unavailable for comment.